Since 2015 the National Geographic Okavango Wilderness Project has systematically explored the major rivers that sustain the Okavango delta namely the Cuito, Cuanavale, Cubango and Cuando. This entailed land-based expeditions to rediscover the river sources in the highlands of Angola followed by mekoro (traditional dugout canoes) expeditions all the way to the rivers' ends whilst recording data on biodiversity, ecosystem health and socioeconomics. The team soon recognised the importance of what has now been termed the Okavango-Zambezi Water Tower, a giant pile of Kalahari sand rising to 1.8km with a footprint larger than Greece. Ample annual rainfall over this water tower percolates into the sand to be discharged slowly and consistently into the rivers that flow from it.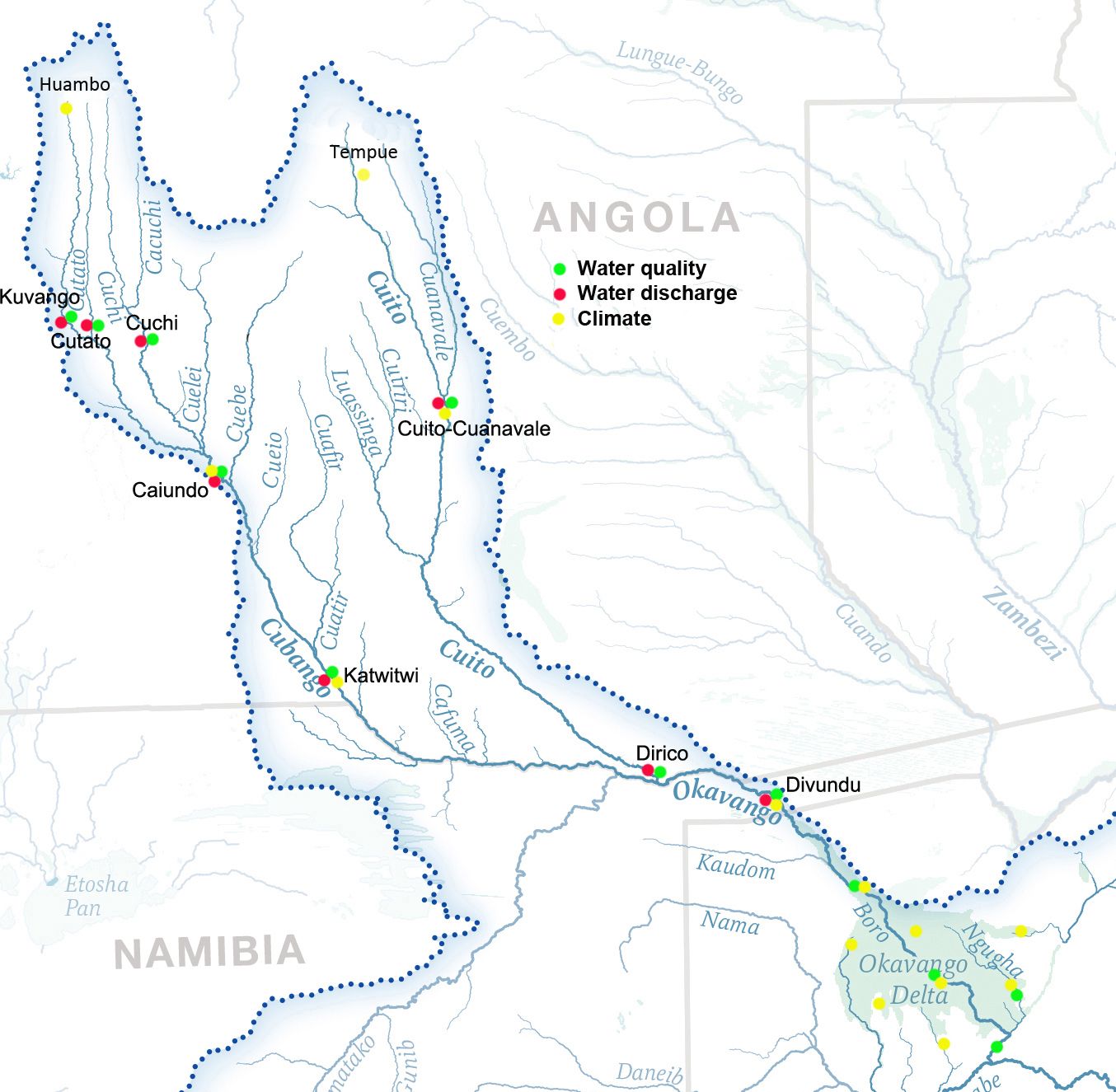 Proposed deployment sites of hydrological stations throughout the Okavango Basin.
Through exhaustive consultation, workshops and symposiums with relevant stakeholders, experts and institutions, the National Geographic Okavango Wilderness Project and its partners devised a hydrological monitoring plan that records water discharge, water quality and climate at several strategic locations throughout the Okavango Basin. The Okavango delta would not exist without this steady recharge of water, yet in the face of economic development and climate change, water flows require careful monitoring in order to predict adverse changes in the hydrological functioning of these rivers – and ultimately the continued livelihoods of people and wildlife downstream.